1 / 8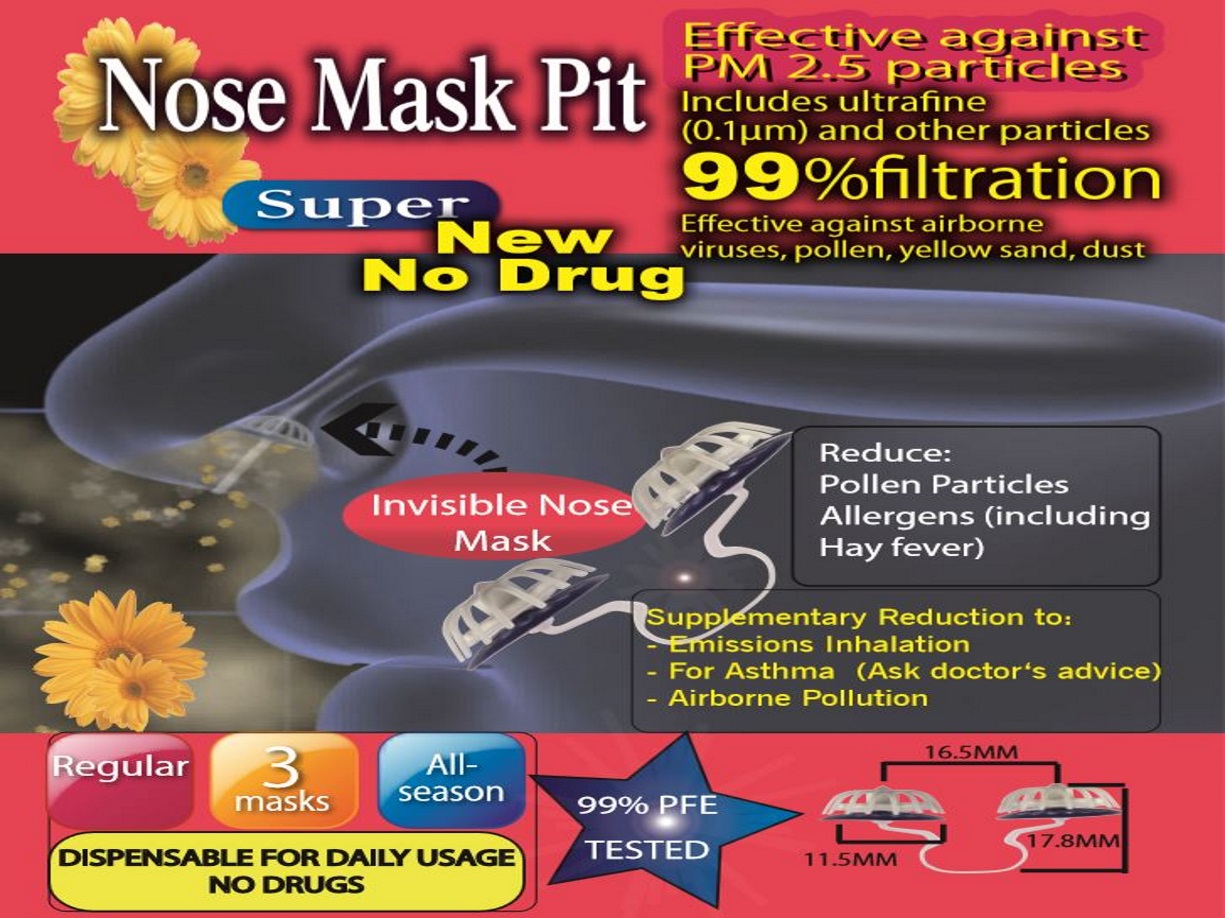 Nose Mask Pit Super Regulard Size
2 / 8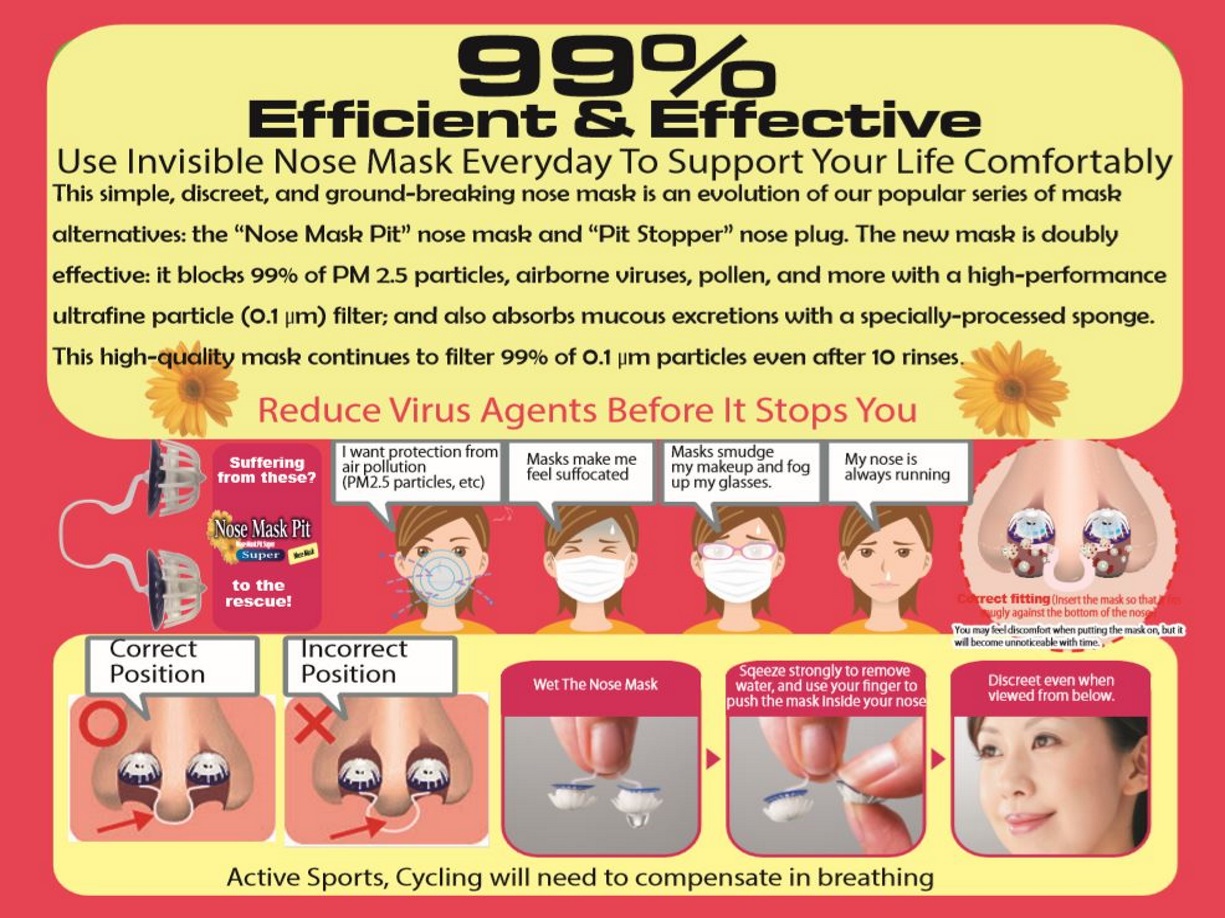 User Information Card
3 / 8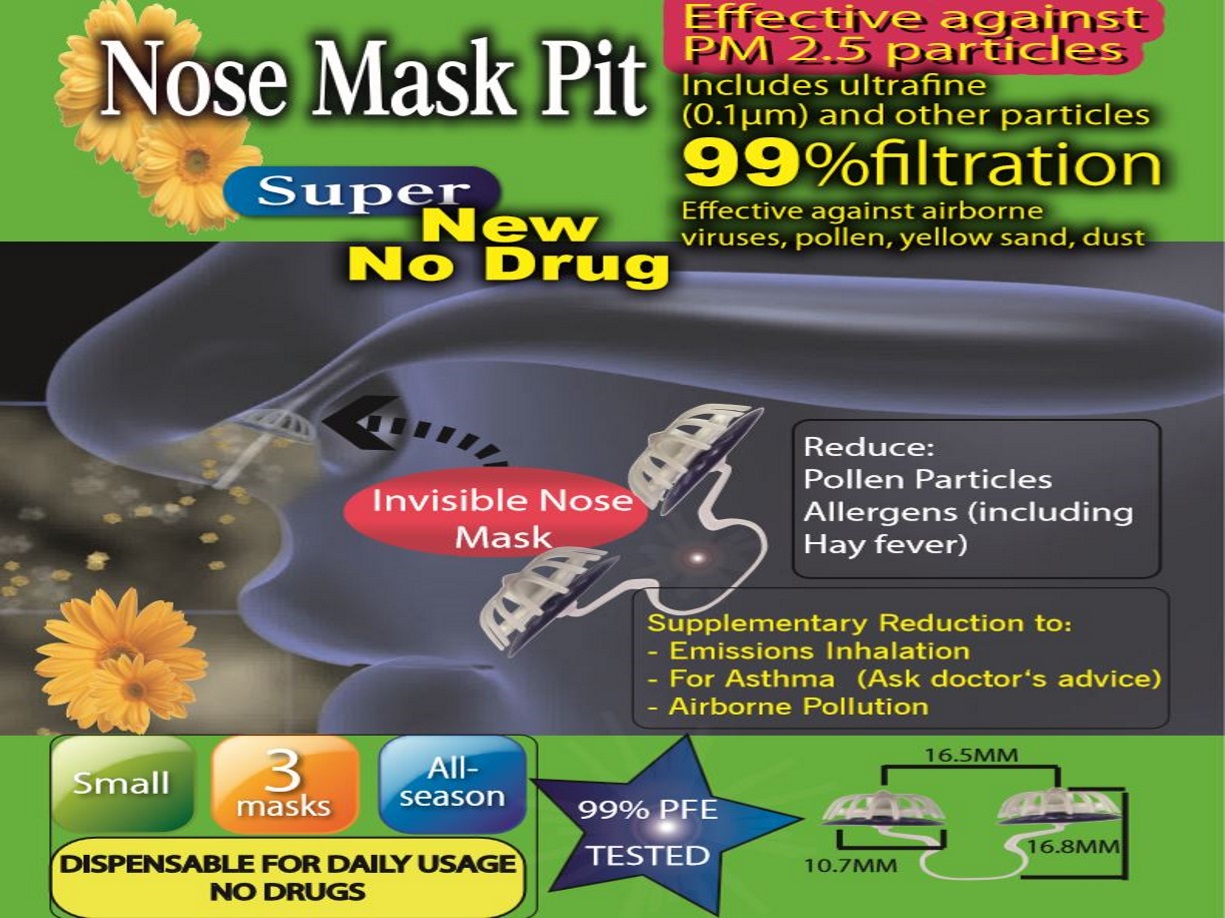 Nose Mask Pit Super Small Size
4 / 8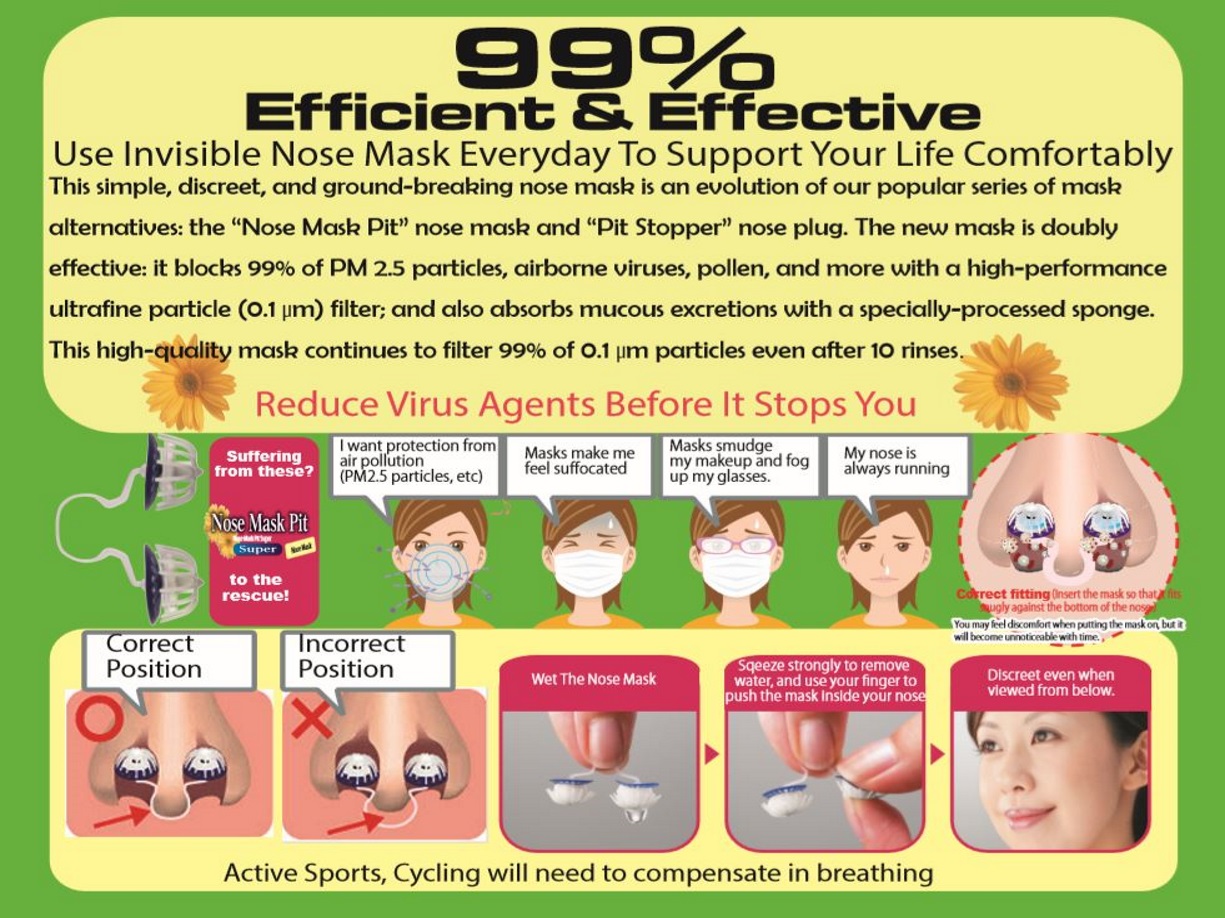 User Information Card
5 / 8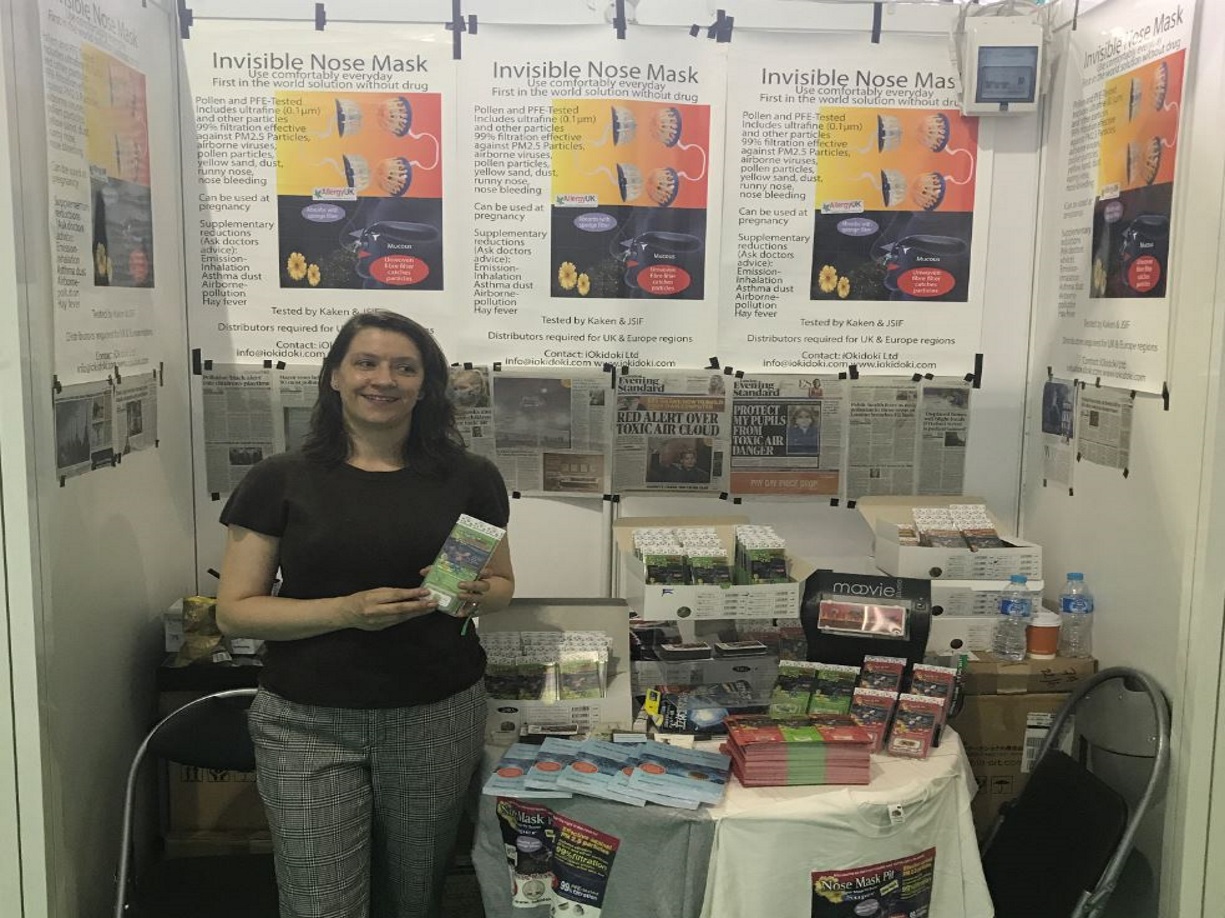 Allergy Free From Event Stand
6 / 8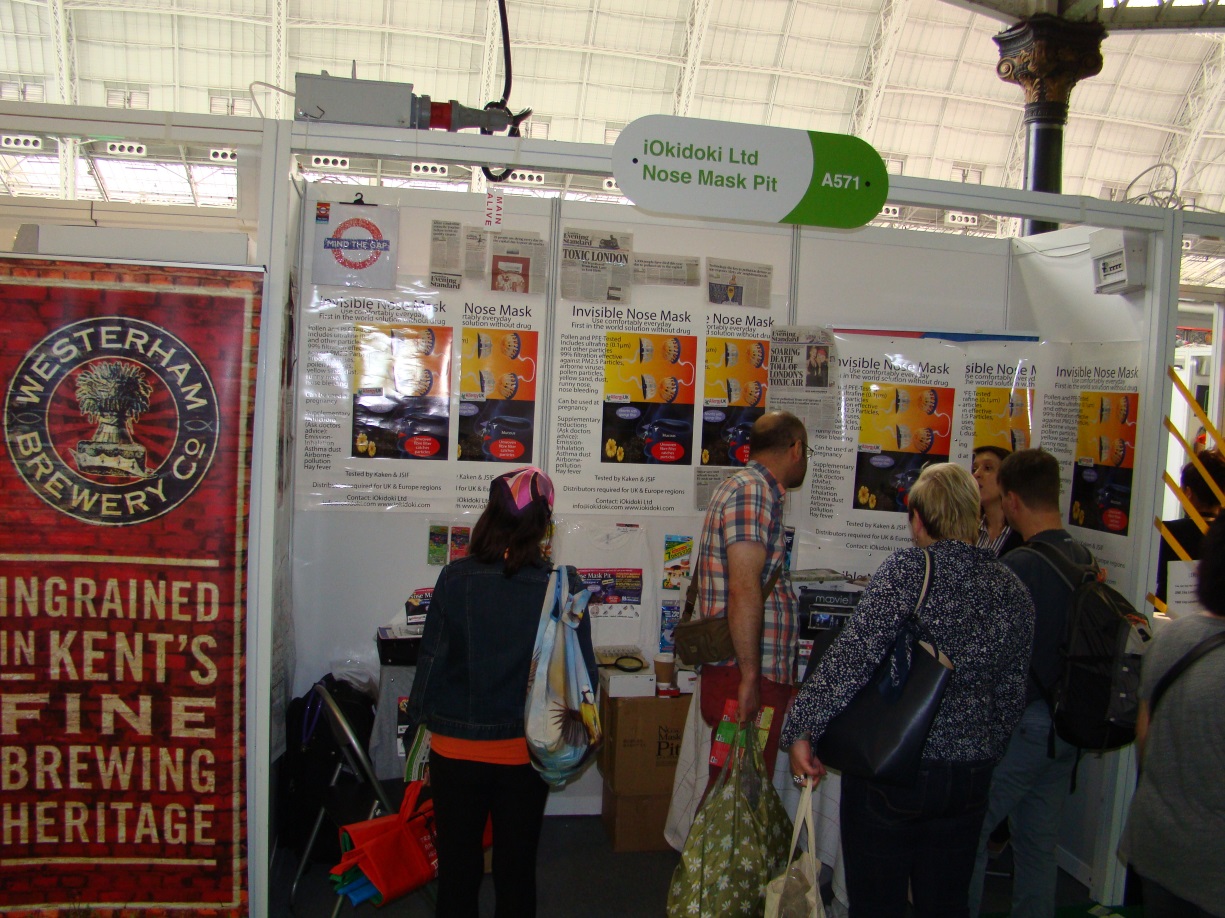 Allergy Free From Event Stand
7 / 8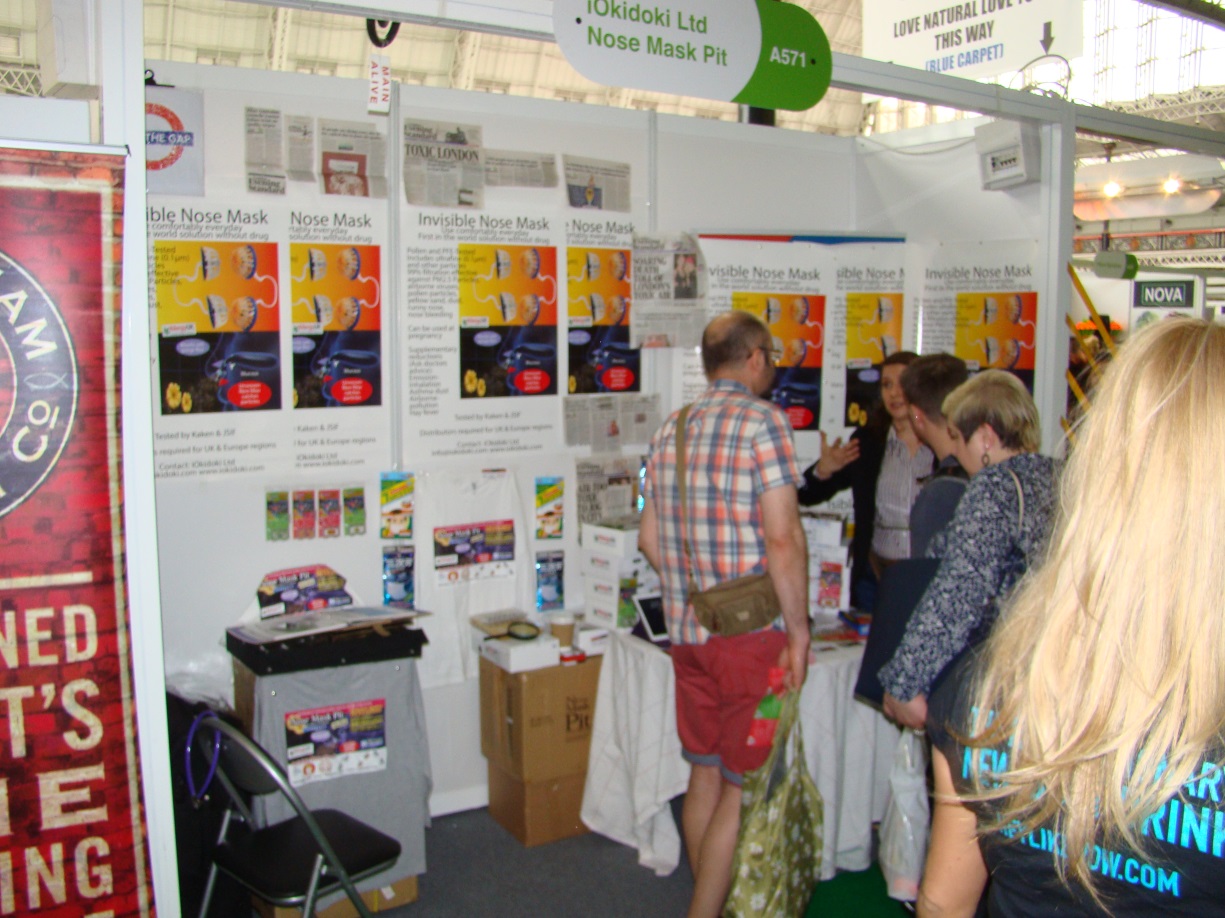 Allergy Free From Event Stand
8/ 8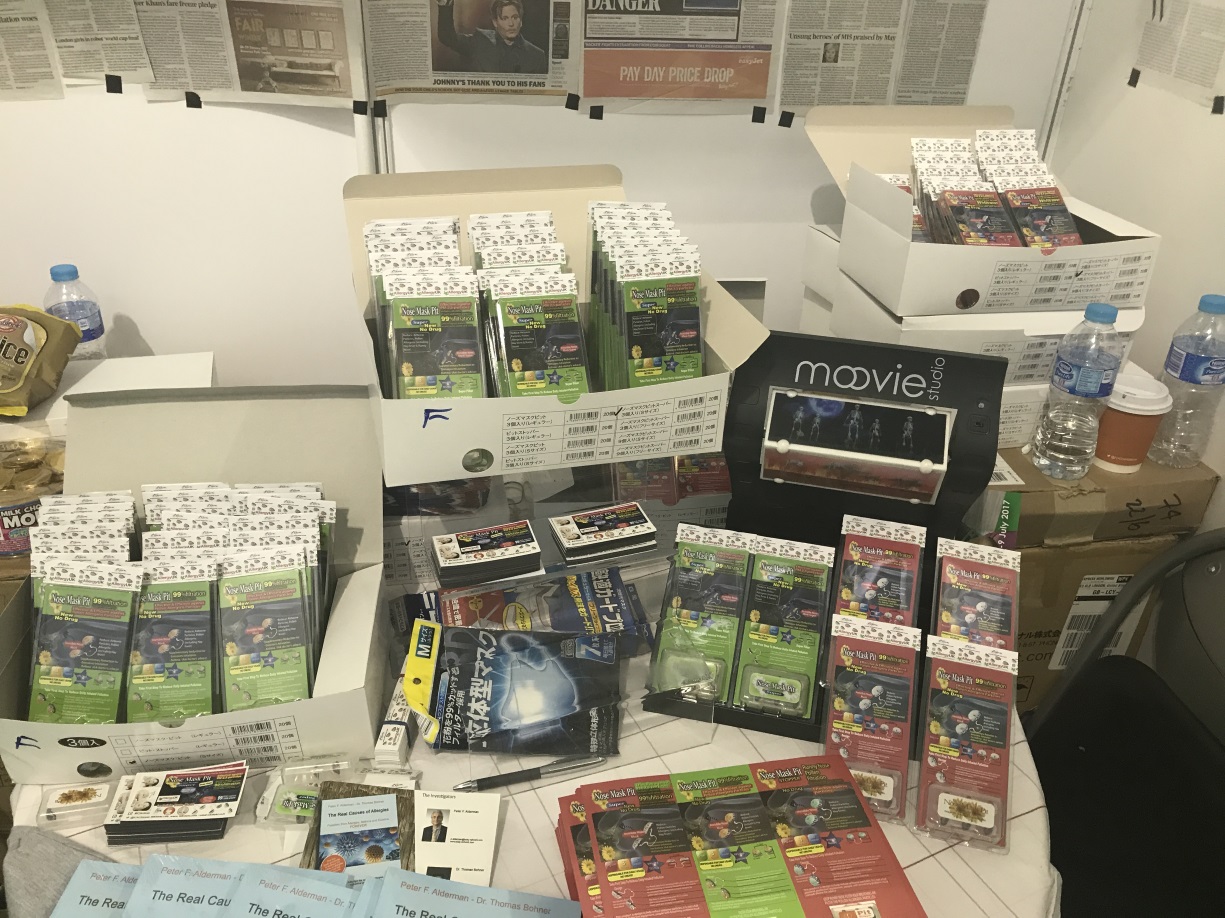 Allergy Free From Event Stand
Shop Nose Mask Pit Super
Invisible Nose Mask Pit Super - Double Action:
Reduce Allergy, Hay fever Pollutions, Runny Nose, Nose Bleeding etc - Without Drug.
More than 99% Filtration of substances such as PM2.5 includes ultrafine (0.1µm) and other particles. Very effective against airborne viruses, Pollen, Yellow Sand Dust, Smog Pollution and reduces Runny Nose or Nose Bleeding.
The key take here is because it's drug free..